This one-year career and college-prep program is recognized by the Ohio State Board of Pharmacy as an approved High School Pharmacy Technician Training Program.
Pharmacy Technicians are sought-after professionals. Earn your nationally recognized certification here for the opportunity to obtain entry-level positions in both outpatient and inpatient hospital settings, retail pharmacies, long-term care, or mail-order/call center pharmacies.
Paying particular attention and applying theory to areas such as patient care, technical skills, pharmacy knowledge, and ethical behaviors are

fundamental to this program's goals and principles.

Prepare for employment as a certified pharmacy technician in a

satisfying job directly out of high school.

Explore multiple pathways for students seeking higher education in

other healthcare fields. With additional training, students might

continue on to become pharmacists, pharmaceutical representatives,

nurses, or skilled in pharmacy technology (troubleshooting equipment).
Drug and Medical Terminology

Patient Interaction

Trouble-shooting insurance claims

Pharmacy Calculations

The Dispensing Process

Basic Pharmacology

Nondispensing Duties

First Aid, CPR, AED training

Commonly Prescribed Interventions

Over-the-Counter Medications

Unit Dose Systems

Nonsterile Product Compounding

Drug Classifications

Medication Safety and Quality

Assurance Requirements

Controlled Substances

Federal Privacy Requirements

Sterile Product Compounding

Emergency Situations

Top 300 Drugs

Managed Care Prescriptions

OSHA 10-Hour Healthcare

Safety Training

Infection Control Wellness and

Disease Prevention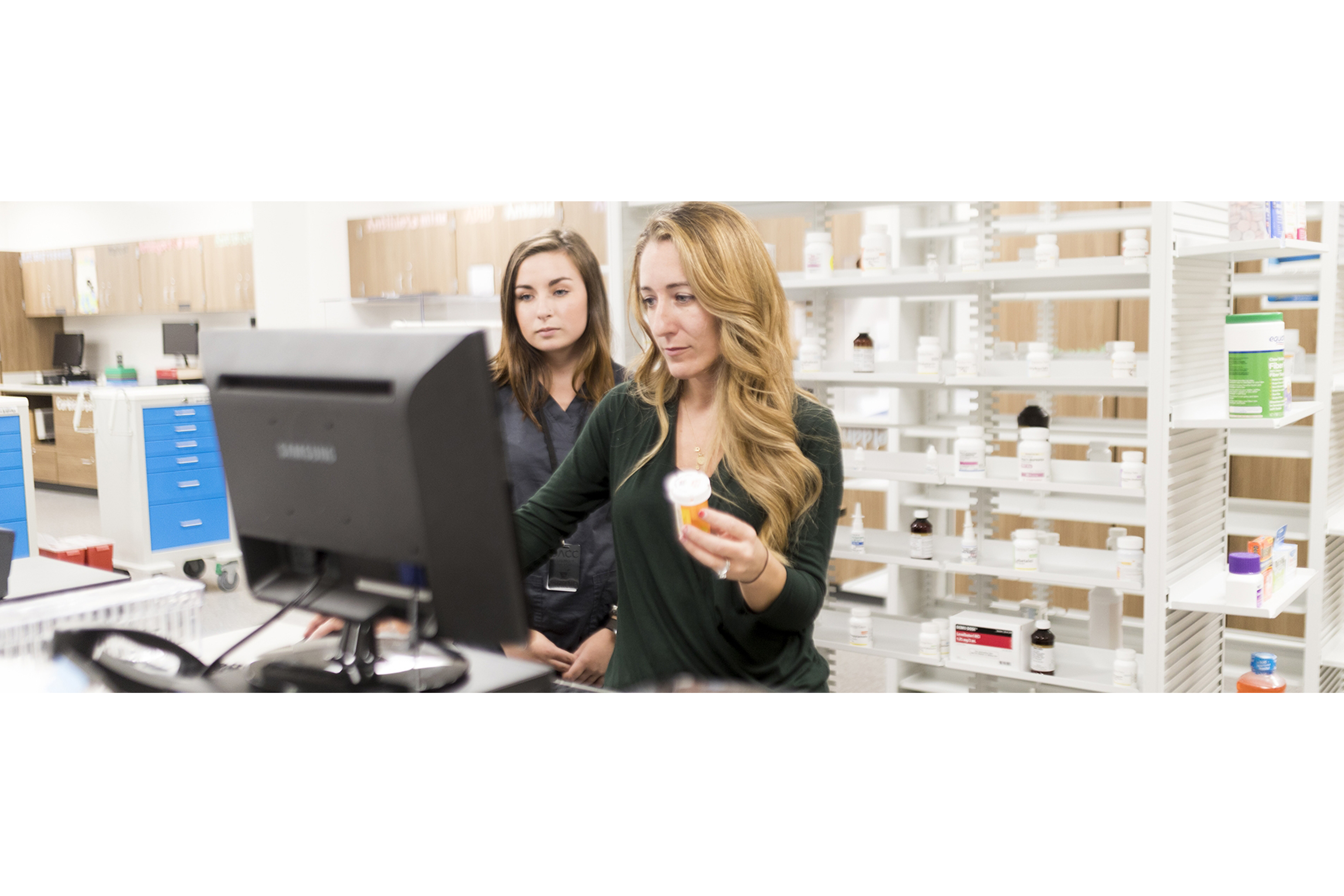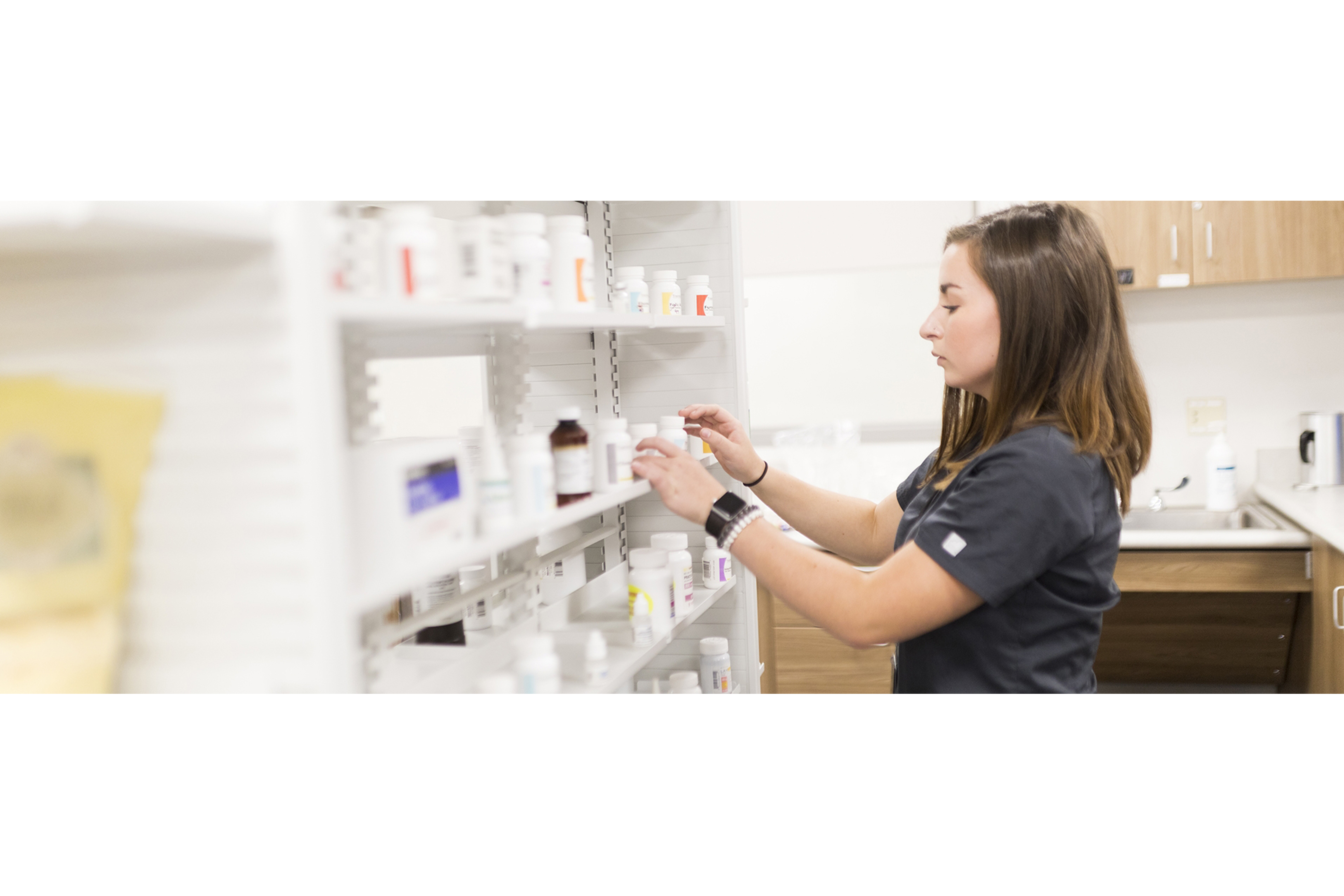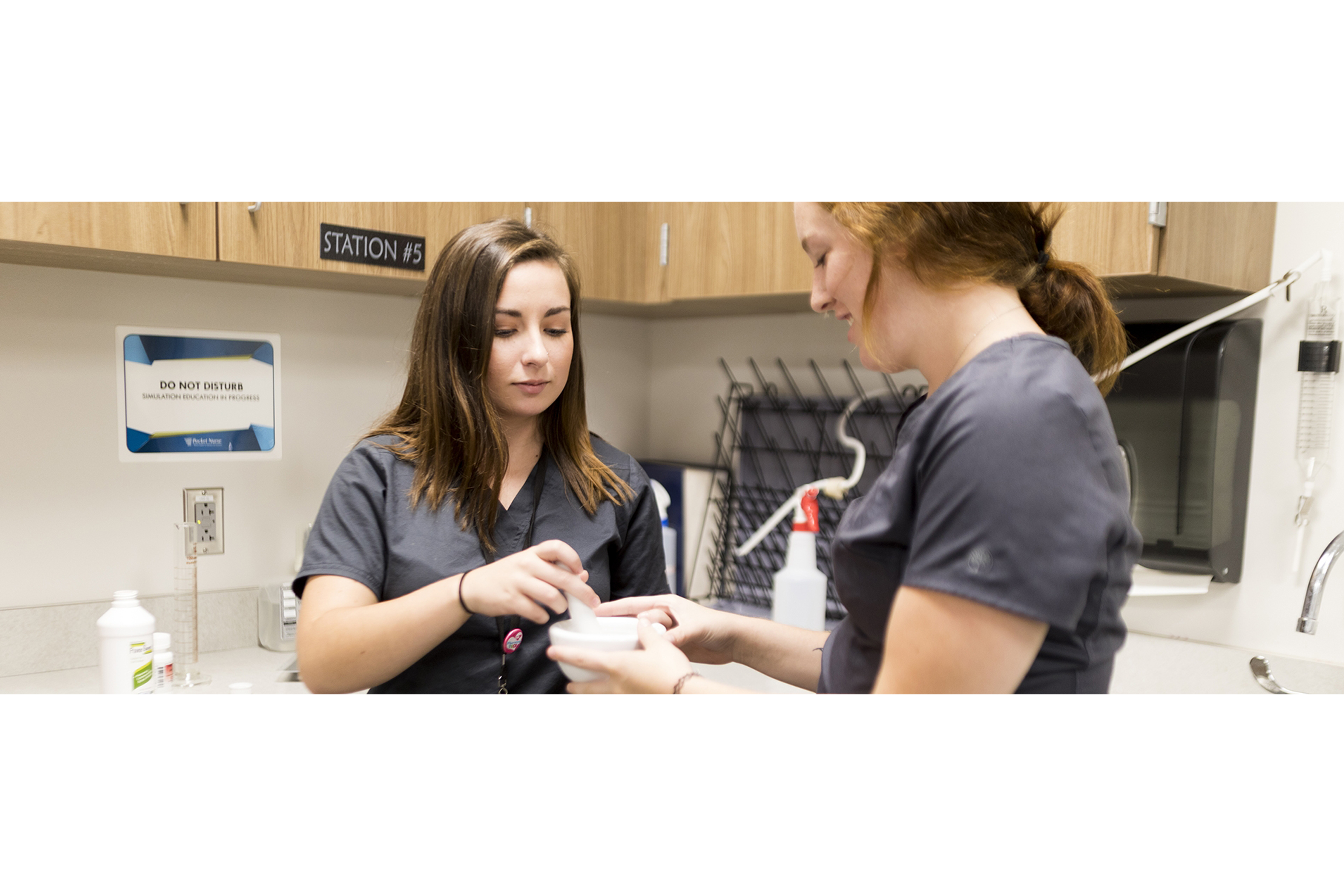 Follow the Pharmacy Technician program on social media