The Delaware Area Career Center's hands-on philosophy carries over into our academic courses. Our instructors adhere to the same requirements as area high schools, but also create an atmosphere where you will apply real world situations in the areas of math, science, social studies and English.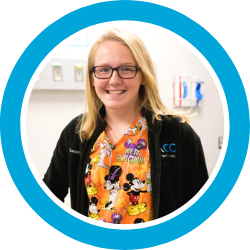 I decided to attend DACC full day because the academic model appealed to me. I liked the idea of one-on-one work and working at my own pace. Academics at DACC has also given me an opportunity to learn time management skills.
Savannah Clark  
   Health Technology Student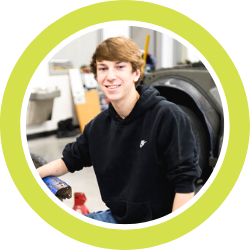 I decided to attend DACC full day, because I could get the help I needed in my core classes.
Mason Bricker  
   Auto Collision Technology Student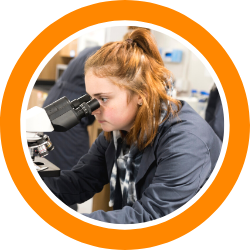 I chose to be a full-day DACC student because I feel the way academics is structured here is more helpful to my learning style. More one-on-one instruction time with teachers is available if I need it.
Sarah Evans  
   Bioscience Student
To ask more questions about any program or to schedule a tour of our campus, contact Administrative Assistant to the Enrollment Coordinator, Mariellen Murray at (740) 201-3216 or MurrayM@DelawareAreaCC.org.