Become a licensed cosmetologist and obtain the skills needed to join the workforce directly after high school with the successful completion of our Cosmetology program.
Our program is designed to prepare students to take the State Board of Cosmetology Exam required to become a licensed cosmetologist. Cosmetology students at DACC learn to care for hair, skin, and nails in our state-of-the-art equipped laboratory while learning personal skills needed in helping and being of service to others.
Not only will you begin this valuable training earlier than others in this industry, you will save money in the process. Comparable costs to private sector beauty schools include:
$20,000-$25,000 for schools inside or close to a major metropolitan city like Columbus for full cosmetology programs

$15,000 for the same type of program in a rural area for private sector schools

$6,000 to become a certified Esthetician or Nail Technician
The Ohio State Board of Cosmetology licenses this 2-year program.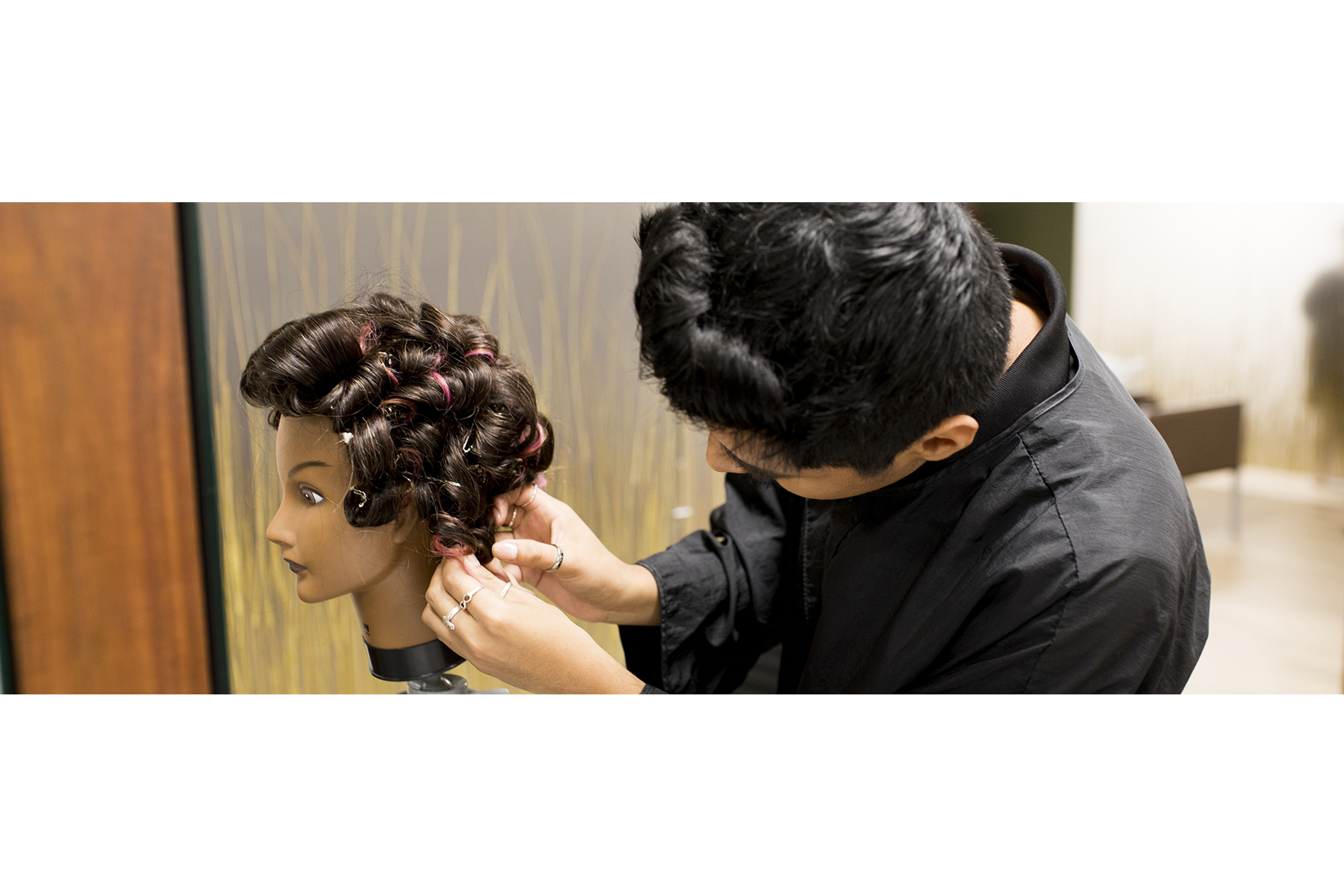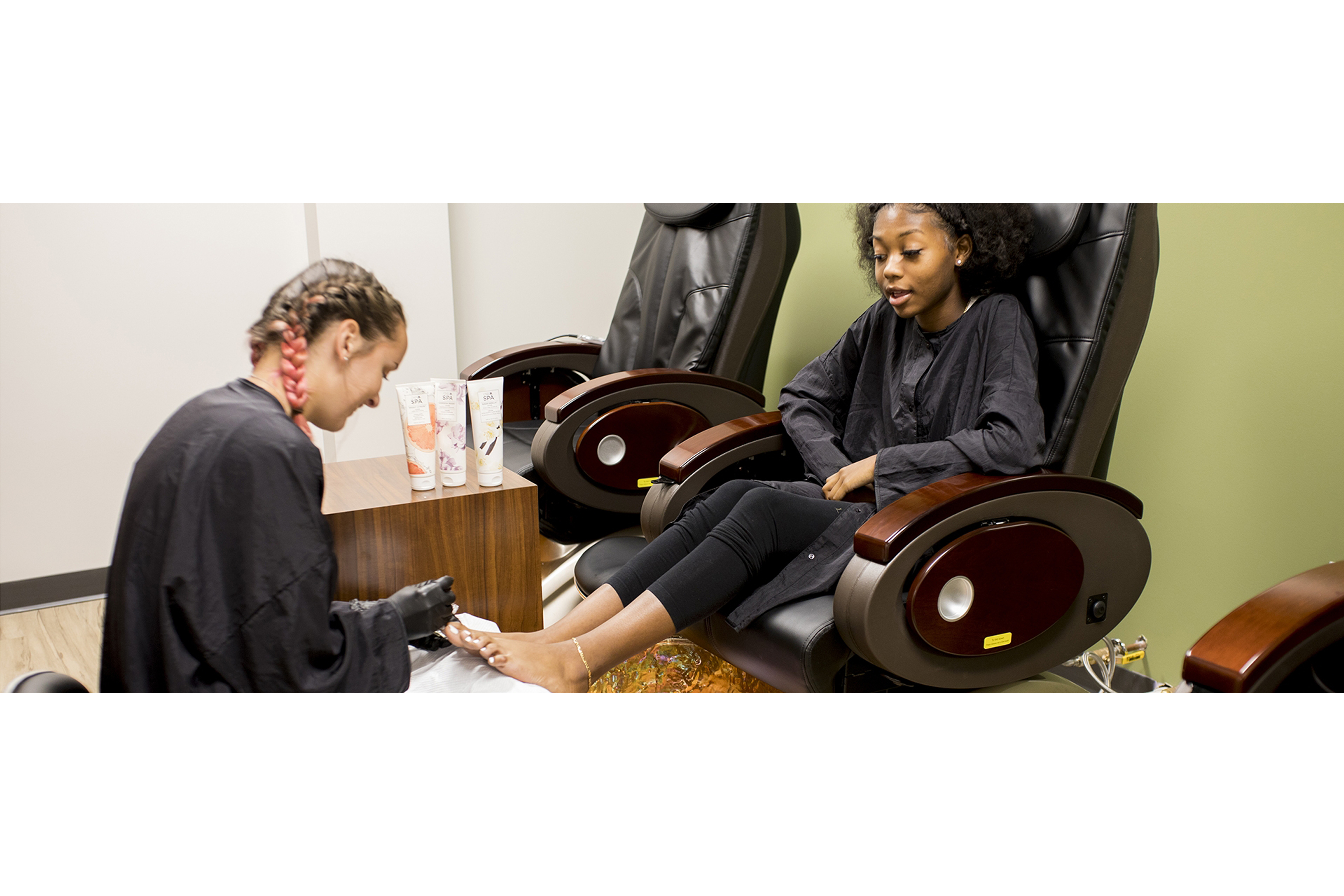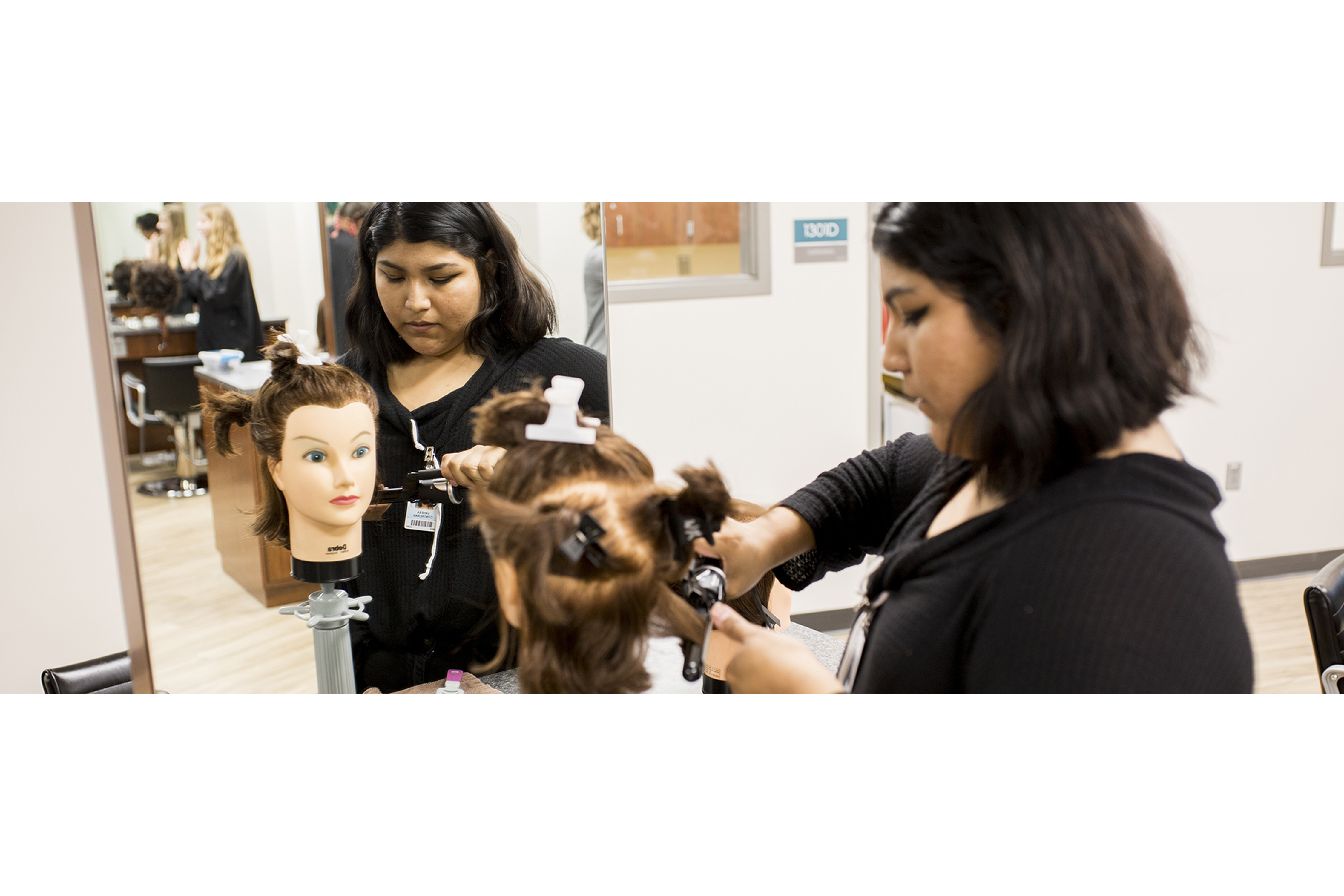 Follow Cosmetology on social media