In the Automotive Technology career pathway, you will have the chance to apply critical thinking skills as you troubleshoot real world problems in our fully equipped automotive diagnostics lab.
Students will gain knowledge from hands-on projects in the lab working on customers' cars. Necessary skills are taught to operate computerized diagnostic equipment used in the industry.
Areas of study include:
Vehicle maintenance and light repair

Tool and equipment usage

Lubrication/cooling systems

Engine repair

Electrical systems - diagnostics and repair

Automotive Braking, Suspension, and Steering Systems

Integrated computer systems, engine performance, and emission controls

Heating and air conditioning

Steering, suspension, and wheel alignment

Engine and Power Train

Electrical / Electronics

Automotive Engine Performance
Students will also learn how to use diagnostic equipment for various onboard computers. Students will gain valuable knowledge utilizing tire mounting/balancing and wheel alignment equipment.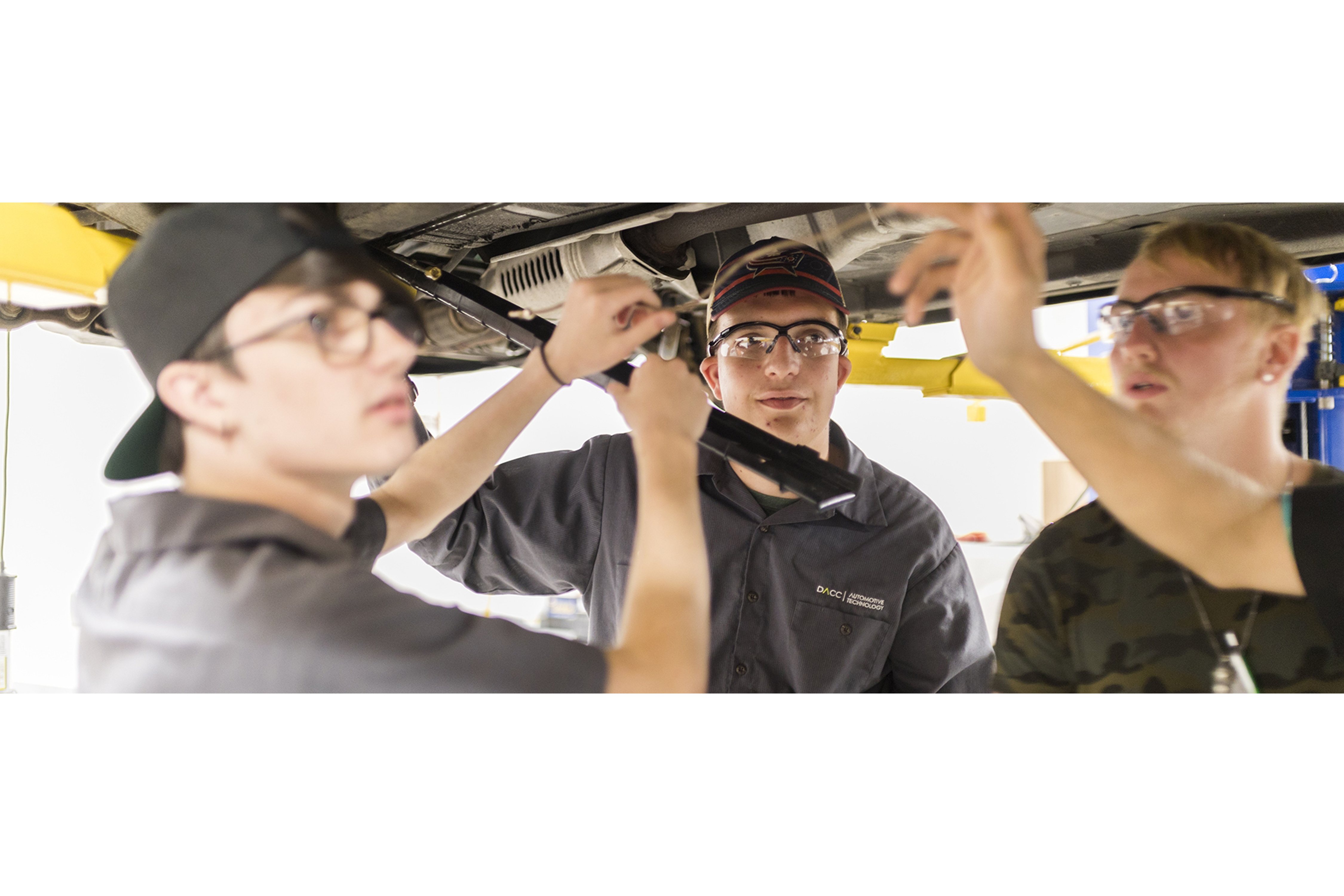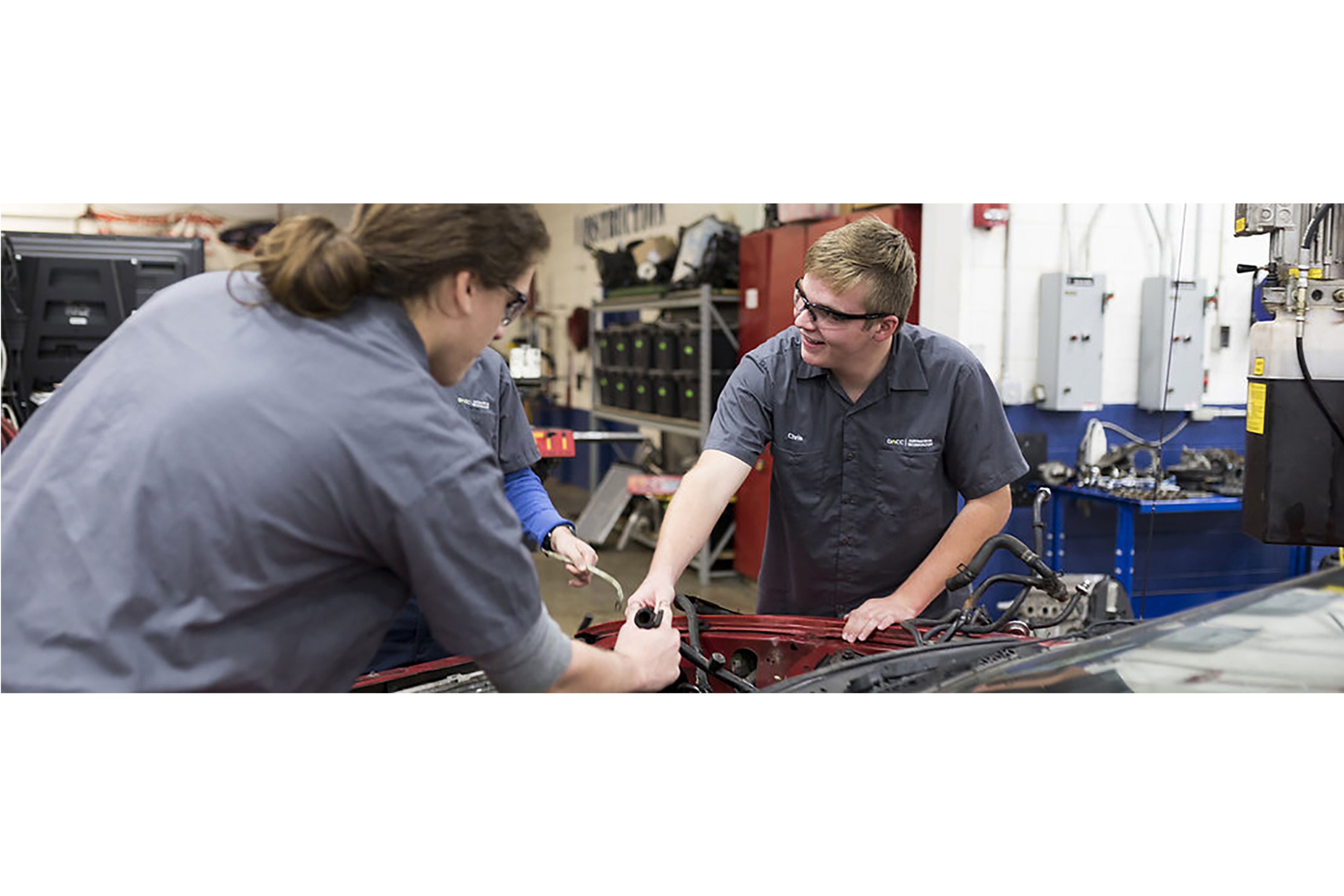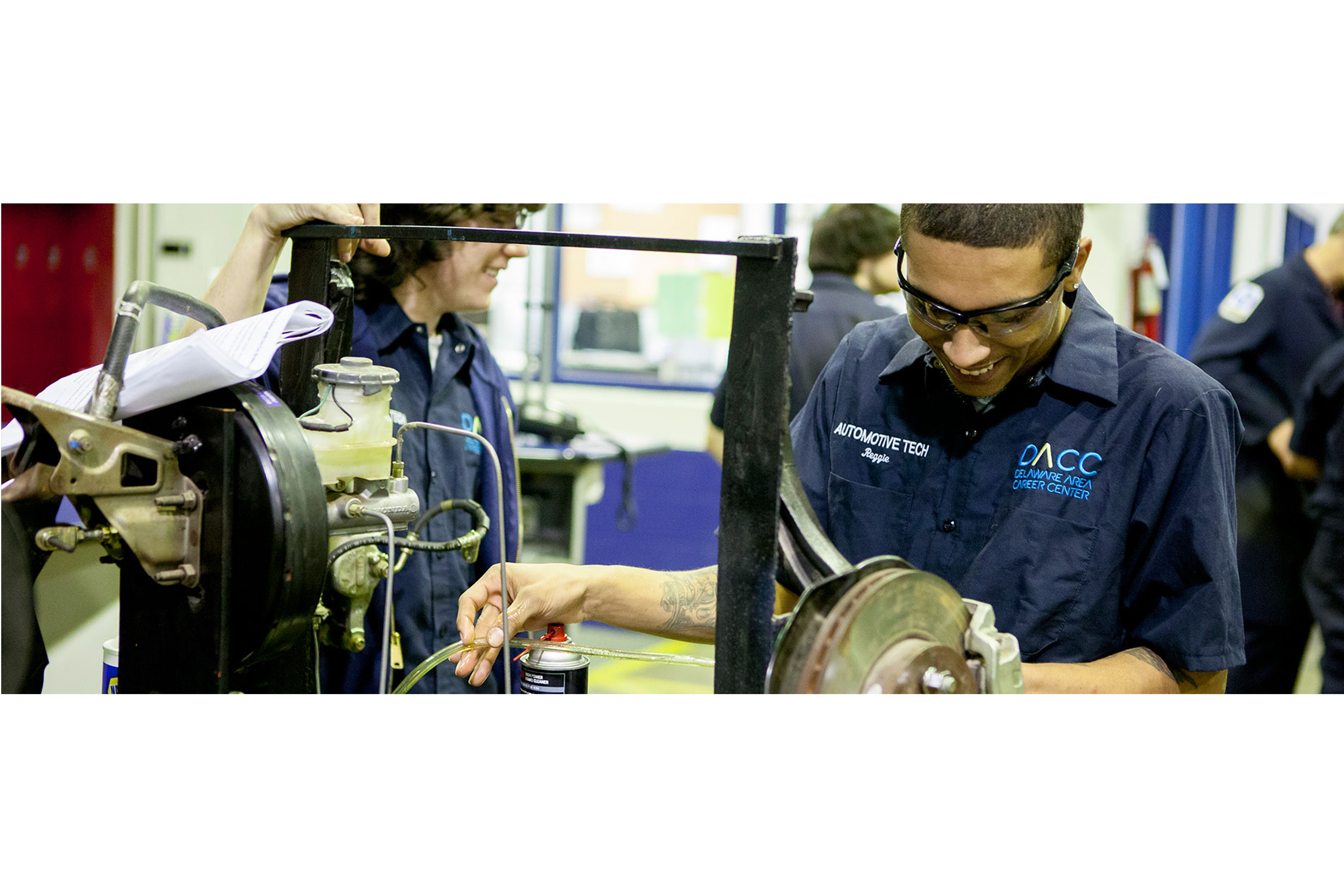 Follow Automotive Technology on social media