Congratulations to DACC Landscape Architecture and Construction students, Chris, Elmer, Evan, and Noah for taking first place in the statewide Landscape and Nursery FFA competition! Details about the competition are below as
To qualify for the competition, the students needed to pass two online tests, one about general knowledge safety and one test about identification of plants and tools. The 10 teams of four students who scored highest on the test moved onto the state competition, which was held April 7 at the DACC.
The state competition consisted of six categories: surveying, paver installation, grading & drainage, skid steer, plant layout and cost estimation. The DACC team took first place in surveying, paver installation, and grading & drainage, while also earning second place in the plant layout competition. The competition was judged by industry professionals.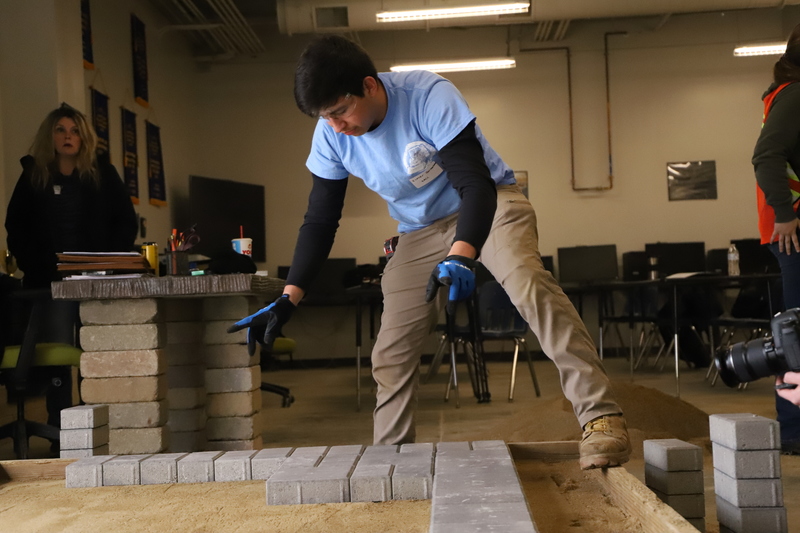 In addition to the team competition, Elmer Hernandez took first place and Chris took second, and Noah took third in individual competitions.
Read the full story in the Delaware Gazette.
Photo credit; TJ Krawetzke, Digital Design